Rebenhof
Burgunder
Rebenhof Burgunder
Layers of Austrian white wine royalty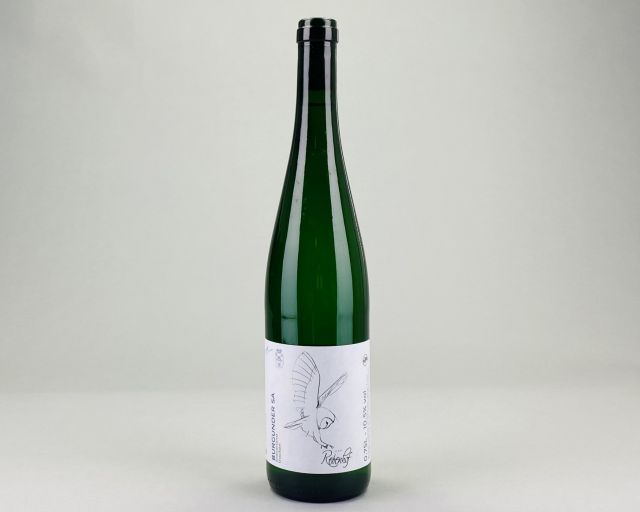 This is a blend of three different white grapes, from five different vintages from 2010 to 2014 – wow! Caramelized grilled orange with fresh grated ginger. Goes down smoothly like honeyed lemon ginger tea. There's a savory, slightly herbal thing just at the very finish. As easy as this goes down, its also passionately complex and deserves some real geeking out.
Delicious With
Should be enjoyed with loads of artisanal cheeses. Soft ripened, wash ripened, aged, young… all of it! With all the layers of complexity, this also pairs beautifully with warm baking spices like squash dusted with cinnamon or dark greens and nutmeg.
Their Cred
Der Rebenhof is located in South Styria, Austria, just a stone's throw from the Slovenian border. In 2008 Hartmut Aubell took over the vineyard that has been in his family since 1924.  He farms his 23.5 acre vineyard on extreme slopes and terraces following biodynamic principles and received certification in 2016.  From a young age Hartmut knew he would follow the footsteps of his family heritage. Hartmut is dedicated to preserving old vines and his oldest block was planted in the 40s. In the cellar he lets his wines ferment and age naturally without any additions, to create wines with true natural character.