Papras
Naiads
Papras Naiads
For the orange wine fanatic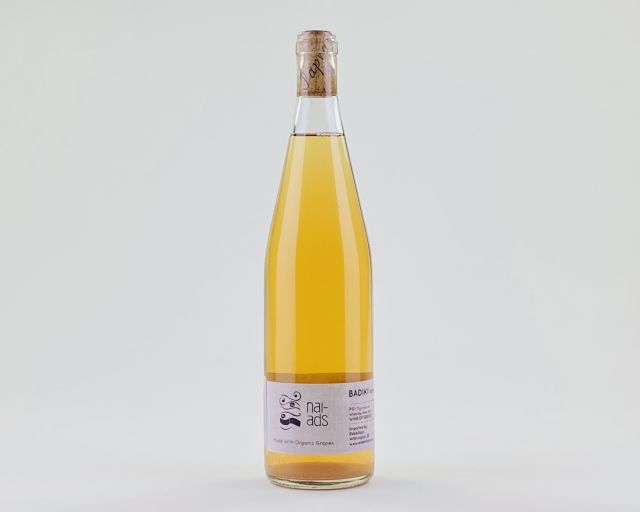 It's like tangerine marmalade on top of Greek yogurt. Bursting with orange blossoms. The beauty of naturally made orange wines is that you get to experience just how wildly complex and flavorful grape skins can be. This wine takes you on a flavor trip that starts punchy and ends somewhere in the realm of bees wax, sea salt, and stone fruit, while managing to stay very light on its feet. Naiads are nymphs associated with springs, wells, and fountains.
Delicious With
Think salty and sweet with this one – watermelon and feta salad, veggie burger with sweet relish, grilled onions and sausages.
Their Cred
Papras Bio Wines is operated by the Papras family. Stergios Papras, the family's oenologist, was the local co-op's president and oenologist from 1979 until recently. He gave the region its current fame for the Black Muscat grape. Papras has always been an advocate for organic viticulture, and his vineyards have been certified organic since 1990 (the first year this was possible for Greece). His brother and his son, personally tend to the vineyards. The focus is on fresh, organic wines, with the indigenous grapes of the area, mainly Black Muscat of Tyrnavos and Roditis, the rosy-skinned and second most planted grape of Greece.  The unique terroir of Tyrnavos, sitting on one of the few plains of Greece, under the tallest mountain of the country, Mount Olympus, create optimal conditions for highly aromatic wines.