Lyrarakis
Vidiano
Lyrarakis Vidiano
A Greek salty sea spray beauty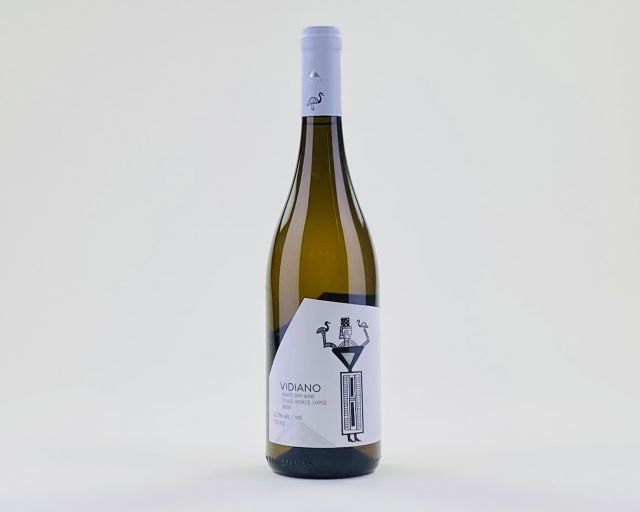 Briny sea spray, Mediterranean goodness here. This wine makes you want to keep drinking it – the way you can't stop with the chips at a Mexican restaurant. Made with an indigenous grape called Vidiano, this wine is quite easy to drink and brings a unique freshness to anyone's typical 'crisp white' repertoire.
Delicious With
Begs for salty cheeses like a Ricotta Salata or Mizithra. Pairs beautifully with anything drenched in olive oil like marinated feta, hummus, or a zesty cucumber tomato salad. Goes with everything Mediterranean, so break out the kabab, rice pilaf, saffron, mint and yogurt.
Their Cred
Female winemaker, Myriam Lyrarakis, works with her son, Bart, and their trusted viticulturalist, Nikos, to create wines from indigenous grapes on the Island of Crete. Their passion for resurrecting almost forgotten grape varieties of ancient Greece and spearheading organic farming on their vineyards, as well as with their partner growers around the island is inspired. The island of Crete is the third largest in the Mediterranean (after Sicily and Sardinia) and undoubtably gives a maritime influence to these beautiful wines.