Leah Jorgensen
"Tour Rain" Rouge
Leah Jorgensen "Tour Rain" Rouge
An any-night Red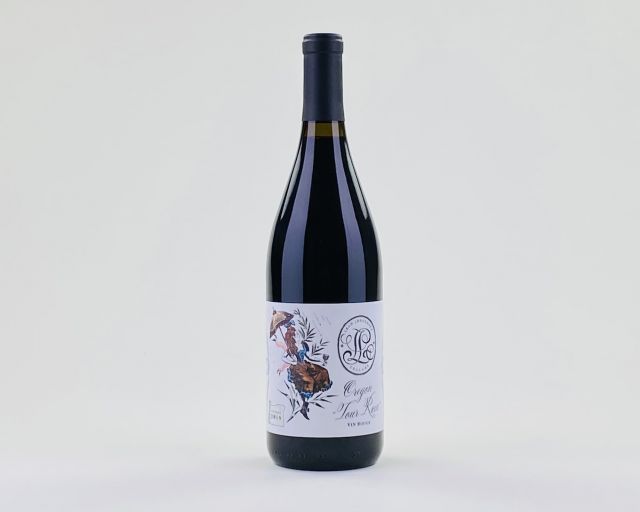 Uncommonly fresh, full of energy, and the perfect balance of fruit, grip, and zest. When you don't know what to drink… drink this! Leah is that Oregon hippy type that's wildly smart, entertaining, and mind-bendingly talented (read her 'Cred' below and swoon). Inspired by the grapes of the Loire Valley in France, these are the types of wines she makes, but in Oregon. Her Cabernet Franc and Gamay blend is a love letter to the wines of Touraine (hence the name) where it also rains a lot… in both places. Drink at room temp or throw a chill on it.
Delicious With
This will pair so well with so much - roasted pork, burgers, stew, meatballs in tomato sauce, turkey with cranberry, lamb gyros, pâté, grilled lamb. Or a range of cheeses like feta, goat cheese, brie, or blue.
Their Cred
Leah is a wife to Asa and mom to Iver. She's been in the wine industry for two decades and started making her own wine in 2011. The daughter of an Oregonian, Leah moved to the land of Douglas firs from the land of dogwoods in 2004 after attending Oregon Pinot Camp. She has worked for pioneering wineries including Erath Vineyards, Adelsheim Vineyard, and Ste. Michelle Wine Estates as a sales and marketing expert before leaving behind administrative offices for the lure of the cellar.
A graduate of Sweet Briar College for women, with a degree in English Literature and Creative Writing, Leah went on to earn postgraduate degrees in holistic nutrition at the Wellspring School, studying a curriculum of Traditional Chinese Medicine and Functional Medicine, and then Enology, the science of winemaking, at the Northwest Viticulture Center.  Leah finds her inspiration in her father's farming heritage rooted in Denmark and Norway, and her mother's winemaking heritage rooted in Italy and Austria.  Leah specializes in the production of Cabernet Franc, what she calls the ultimate Cinderella grape.