Furoshiki Linen
Gift Wrap
Furoshiki Linen Gift Wrap
An eco-friendly, reusable linen that's a gift in itself!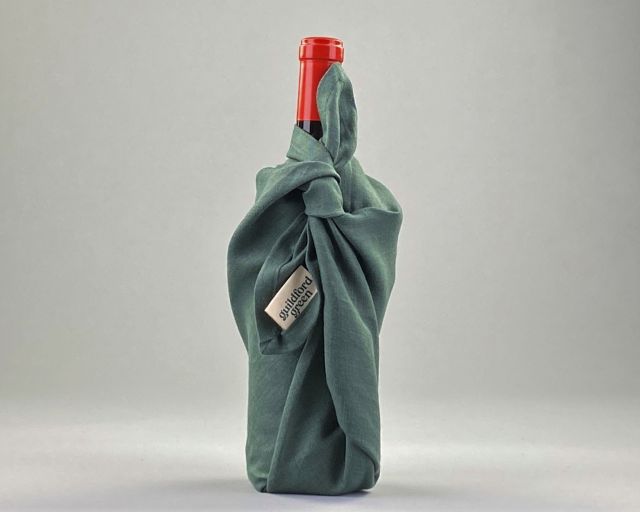 Traditionally used to wrap and transport things such as clothes, food, or gifts, our reusable Furoshiki gift wrap is inspired by the art of gift-wrapping and practically a gift in itself. Dating back to AD 700, this artistic and minimalistic practice takes a simple piece of fabric and creatively adapts it to many uses. Today, Furoshiki cloths are used to wrap lunches, gifts and so much more.
Instead of traditional wine bags, our eco-friendly Furoshiki cloth is an elegant way to gift-wrap any of our wines. It can be reused to wrap gifts or accent your home as a tea towel, napkin, or placemat.