Domaine de Petit Roubié
Picpoul
Domaine de Petit Roubié Picpoul
The perfect oyster wine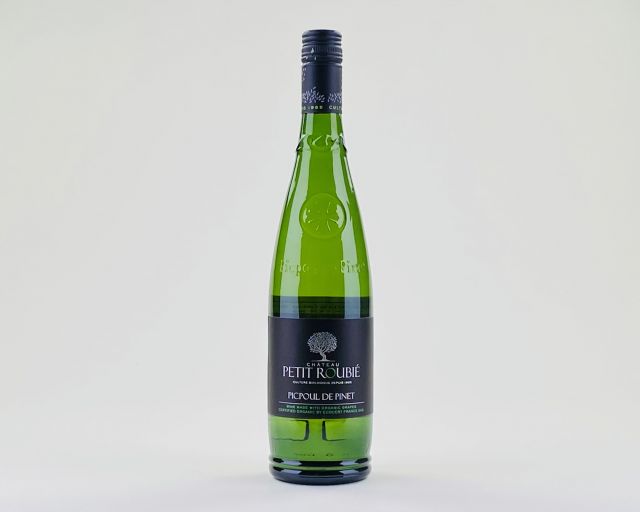 Picpoul is the afternoon sipper of the South (in France that is). Light, fresh, dry, with a gorgeously enticing fragrance that draws you right in. There is a touch of brine – like an oyster liquor – that makes this impossibly good with fresh seafood. Much of this grape has been mass-produced in the region for cheep, easy drinking wine, but this one, from a Domaine started in the 80s, shows a truly beautiful expression. From the only certified organic producer in this appellation, this is the way the Picpoul grape was always meant to taste.
Delicious With
Perfect with oysters of any preparation - raw, smoked, baked. This is a delicious seafood wine, so go nuts with fried calamari, Thai dishes with lemongrass and ginger, white fish like sole with tons of lemon, ceviche, seared tuna or grilled swordfish. Great with anything tart, so freshly steamed veggies with lemon is also a favorite.
Their Cred
Olivier and Floriane Azan bought Petit Roubié in 1981 and converted to organic farming in 1995. Today, surprisingly enough, Petit Roubié is still the only certified organic domain in the Picpoul de Pinet appellation.  The village lies between the modern day autoroute and the Bassin de Thau, a lagoon of the Mediterranean that is famous nowadays for its mussel and oyster farms, near the town of fishing town of Sète.  Picpoul is an ancient Mediterranean grape, with versions in noir and gris, but it is the white that excels. Prized for acidity, body, and flavor, it has become known as the Muscadet of the Languedoc because of the vines' proximity to the sea and the wine's association with the local seafood.