Belle Pente
Pinot Noir
Belle Pente Pinot Noir
A delightfully casual Pinot Noir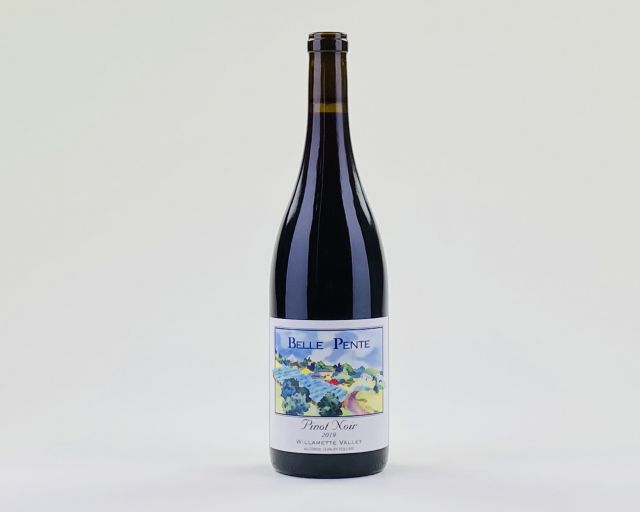 Belle Pente is a renowned Pinot Noir producer in Oregon wine country making some serious Pinots. When the fires of 2019 ravaged the Willamette vineyards, they decided to use what they could salvage from some of their coveted single vineyard wines to make this delightfully chipper, easy-drinking, and gorgeously aromatic wine. Wild strawberry and with a hint of teriyaki jerky makes you salivate and come right back for more.
Delicious With
Grilled salmon, salmon burgers, salmon rillettes, salmon anything with this wine! Also a great cheese, charcuterie, and appetizer board wine.
Their Cred
Jill O'Donnell hails from Minnesota; Brian, a first-generation Irish-American, from New York City, and they met working in California. In 1992 they purchased what would become Belle Pente, planted their vines in 1994, and built their 3-level, gravity-operated winery in 1996 in time for their first harvest. From the beginning they were interested in organics and now farm their 18 acres of vines with both organic and biodynamic methods. In addition, they are firm believers in dry farming (farming without irrigation). Their wines are all about elegance, texture and naturally vibrant flavors. They are among the most respected of Oregon's producers.