Aslina
Umsasane
Aslina Umsasane
From South Africa's first female winemaker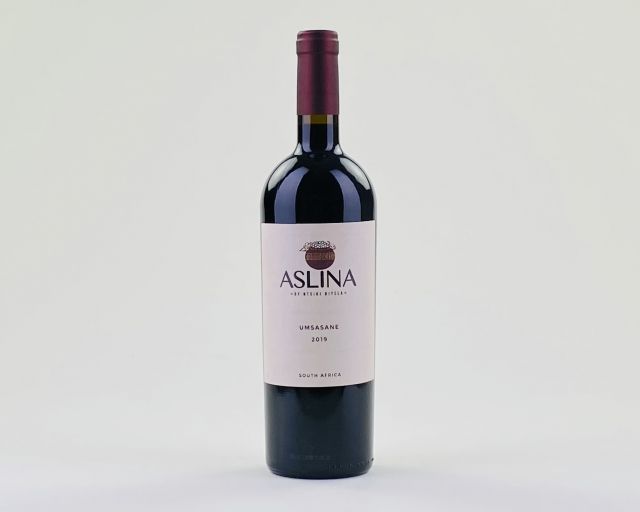 Everything you want in a big, smooth red wine - it shows layers of fruit, spice and cocoa. A noble blend of Cabernet Sauvignon, Cabernet Franc, and Petit Verdot (classic grapes known in Bordeaux) add complexity and continue to improve with age. Cabernet Sauvignon gives tannin and structure, Cabernet Franc adds herbal and floral notes, and Petit Verdot gives a hint of caramel. As South Africa's first black female winemaker, Ntsiki Biyela has forged a path to become one of the most recognized names in the world of wine.
Delicious With
Delicious with heartier dishes like Moroccan tagine, short rib ragout, or French onion soup. The richness of the wine will match these big flavors quite nicely.
Their Cred
Ntsiki grew up in Mahlabathini, a rural village in KwaZulu-Natal, South Africa. She was awarded a scholarship to study winemaking at Stellenbosch University and graduated with a BS in Agriculture (Viticulture and Oenology) and joined boutique winery Stellekaya as their winemaker the following year.  Ntsiki's ambition to create her own wines grew after a collaboration with Californian winemaker, Helen Kiplinger, as part of Mika Bulmash's Wine for the World initiative.
It was over dinner and a glass of wine with her new colleagues that she shared the story of the inspiration behind her ambition.  Her beloved grandmother was the guiding light in her life and it became obvious that her new brand should be named Aslina in the matriarch's honor.  This wine's name, Umsasane, is the umbrella tree (Acacia tortilis) that shades and protects and was the nickname of Ntsiki's grandmother.